The Tripal Gateway Project is a US National Science Foundation (NSF) Funded (award #1443040) project designed to create infrastructure to support two important needs within the Tripal community: data exchange and big data analysis.   Since it's first relase in 2009, Tripal has continued to be adopted by groups around the world hosting genomics, genetics and breeding data.  With this growth has come the needs of a maturing community, including that of accessing data via web services by client applications as well well as between Tripal sites themselves. Modern sequencing technologies have expanded the need for workflow-based analytics to meet the demands of community expectations, whereas in the past online single-program tools such as BLAST and Primer3 (to name a few) were sufficient.  The ability to move data between the communicty database and the high performance computing cluster is critical for meeting performance expections.  
The Tripal Gatway Project attempts to meet these needs through the addition of RESTful web services to Tripal, second, integration of Tripal with Galaxy such that Tripal sites can provide analytical workflows to their users, and third development and exploration of methods to improve data transfer between Tripal sites and computing centers where Galaxy jobs are executed.  
Who does the Tripal Gateway Project Serve?
The community database!  Tripal is designed similar to a plug-and-play approach with an API for that allows anyone to create extensions.  The Tripal web services and Galaxy integration are easily integrated and made available.   The community database can offer workflows that help perserve standards and expectations for later integration of data into the site.
The scientist.  Data from multiple sites can be collated as appropriate.  Thus reducing the need for some scientists to hop between relevant database.  The Galaxy integration will allow scientsits to submit large datasets for executin in analytical workflows all withing the comfortable confines of their community database. 
Our Team
The Tripal Gateway Project is a collaborative effort between Washington State University, Clemson University, The Universitity of Connecticut and the University of Tennessee.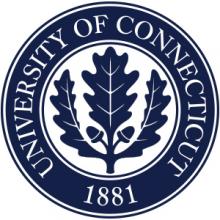 Use Cases
Below we describe several use cases for existing Tripal setups.  These help explain how the Tripal Gateway Project can help!  Follow these links to learn more.  Some of these links will be available once the necessary software components are completed.  
Data Exchange
Changes between Tripal v2 and Tripal v3 that support data exchange.
Web services for Tripal v2
Exchange data between multiple Tripal sites

​
Galaxy Integration
Enable Galaxy workflows on your Tripal site
Integrating Data from web services and Galaxy workflows
Data Transfer
Improving data transfers between Tripal and Galaxy
Working with your institutions networking team to advance data transfer
​Real Examples
Use of NCBI SRAs in a Galaxy Workflow on a Tripal site
Use of remote genomes in an RNA-seq alingment Galaxy Workflows on a Tripal site
Intra-site Gene Search (finding genes across the Tree databases).
Use of ElasticSearch for pre Tripal v3 data exchange.
Intra-site VLAN setup